Infant Community -
(12 months - 2.5 Years)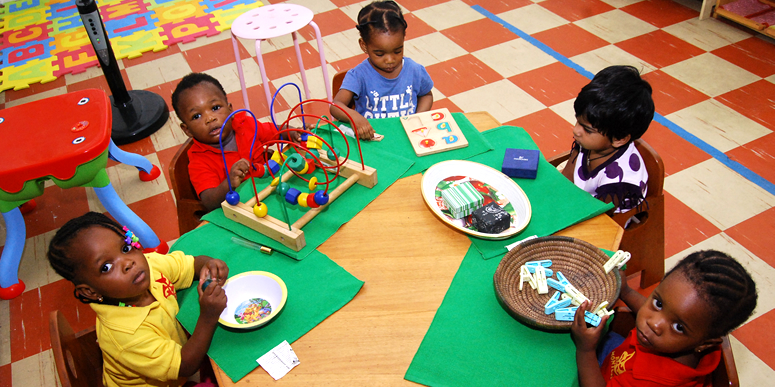 The infant community is designed to nurture young children, while providing the physical, emotional, and intellectual stimulus to help them optimize their potential for learning and growth. It is created to enhance each child's development through the changes and new challenges they will experience throughout the year.

The focus of the infant community is fostering basic trust in the child. The teachers' response to the infants' needs, both physical and psychological, conveys the message of safety and acceptance. As the child develops, enormous changes in the child's ability, as well as an intense need to develop independence, demand a safe environment and an atmosphere that encourages and facilitates the transition from the dependent state of infancy.

High quality materials utilized in the classroom designed by Maria Montessori and other Montessori teachers to give babies and toddlers greater opportunities to explore the world safely, using their senses and learning through their experiences.

The Infant community includes curriculum developed specifically for the infants. In line with the Montessori emphasis on sensorial education for younger children, students have access to beautiful manipulative materials as an integral part of their curriculum. To foster the development of self-discipline, the classroom is orderly, and allows children freedom of movement and decision-making opportunities. Teachers encourage communication skills to assist the children in verbal expression.

We offer the Infant community for children aged 12months to 2.5years of age. As your child begins to grow older, he/she will give us signs that he or she is ready to transit to the Children's house, for children from ages 2.5Years to 6Years old.